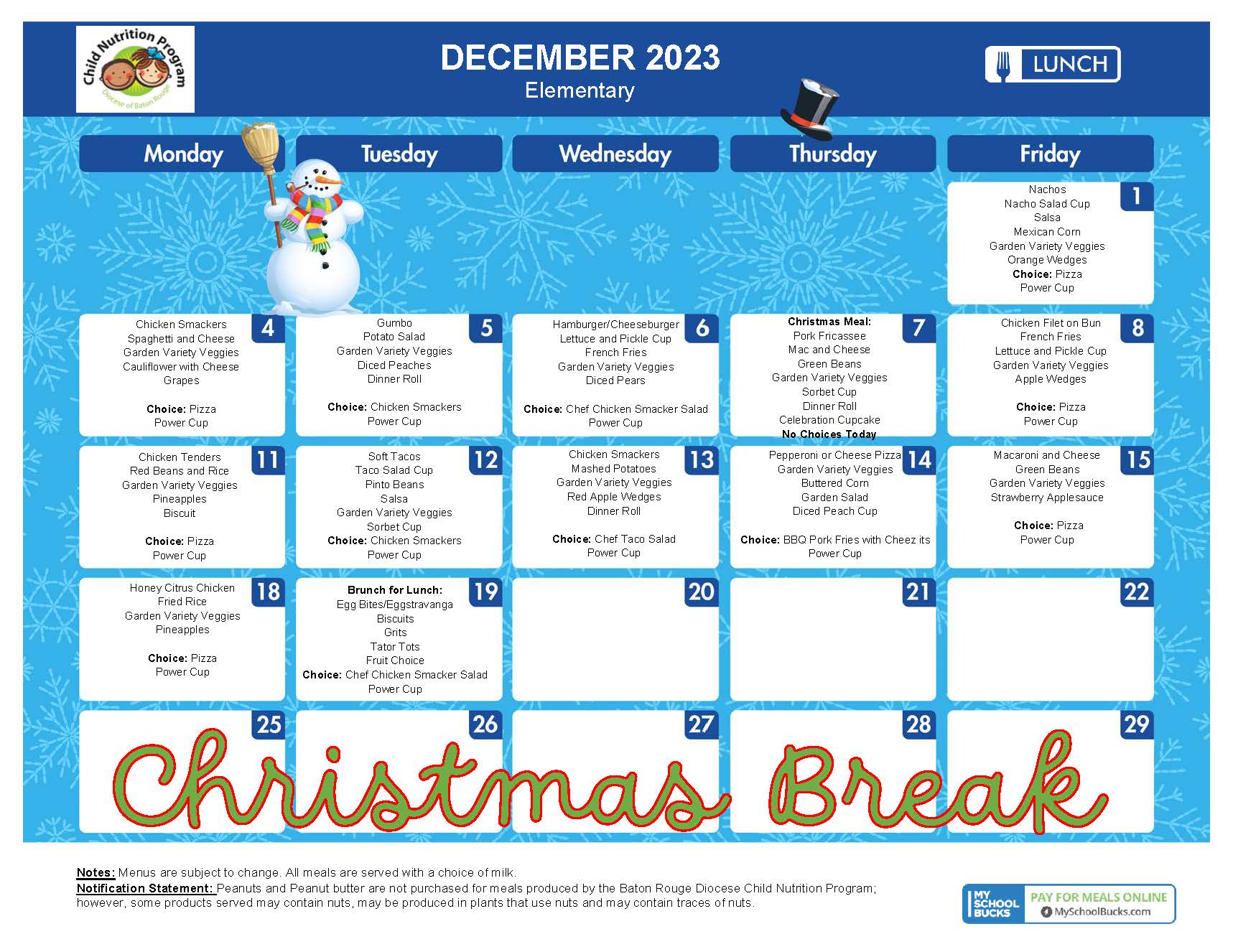 Cafeteria Program
Breakfast
Breakfast is served from 7: 20 – 7:40 a.m. daily. Students may not be sent to breakfast after 7:35 a.m.
Cafeteria Lunch Program
The Diocesan Child Nutrition Program sets the annual cafeteria fee. Meal payments should be submitted on a regular basis. Students who wish to purchase "extras" at lunch or who wish to purchase breakfast should deposit money to their account. The St. George Catholic School lunch program is a federally funded program. Therefore, parents may send or bring food items that are prepared at home but may not bring "fast food" or soft drinks into the cafeteria.
Extra Sales: Students wishing to purchase extra sales must have money in their meal accounts.
Bag Lunch from Home: Students who do not participate in the cafeteria lunch program may bring a bag lunch from home. "Fast food" and soft drinks are not acceptable. Due to the nut allergy policy, students bringing bag lunches from home are seated separately from those students participating in the cafeteria lunch program.
Nut Allergy: All types of loose nuts are prohibited on the school campus, including the school cafeteria. Food items containing nuts/nut particles/peanut butter may be eaten in the cafeteria only. The St. George cafeteria will not serve items with peanuts or peanut products. Students with identified nut allergies will be seated separately from students who bring bag lunches from home. Students bringing bagged lunches from home will be directed to wash their hands following lunch.
My School Bucks Account

All families are encouraged to monitor their student's cafeteria purchases with an online account at www.myschoolbucks.com. Parents may choose to set up alerts and make payments by credit card or bank draft. It is not necessary to make payments in order to set up an account. We will always accept checks or cash payments at school.
Enrollment is easy!
1. Go to www.MySchoolBucks.com or download the mobile app and register for a free account.

2. You will receive a confirmation email with a link to activate your account.

3. Add your student(s) using:
a. School District: Diocese of Baton Rouge Child Nutrition Program
b. School Name: Choose the Diocesan school your child attends
c. Student Info: Full Name, DOB and/or student ID # (optional)
4. Make a payment to the students' accounts with your credit/debit card or electronic check.
A program fee applies. You will have the opportunity to review any fees and cancel if you choose, before you are charged.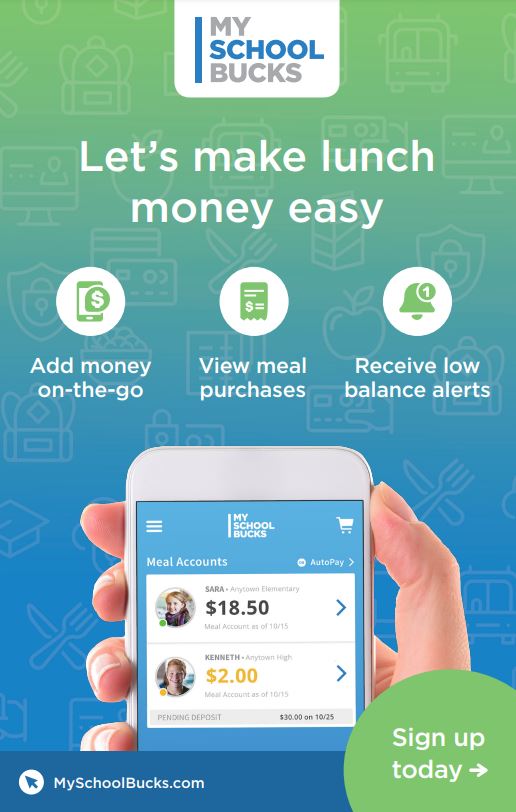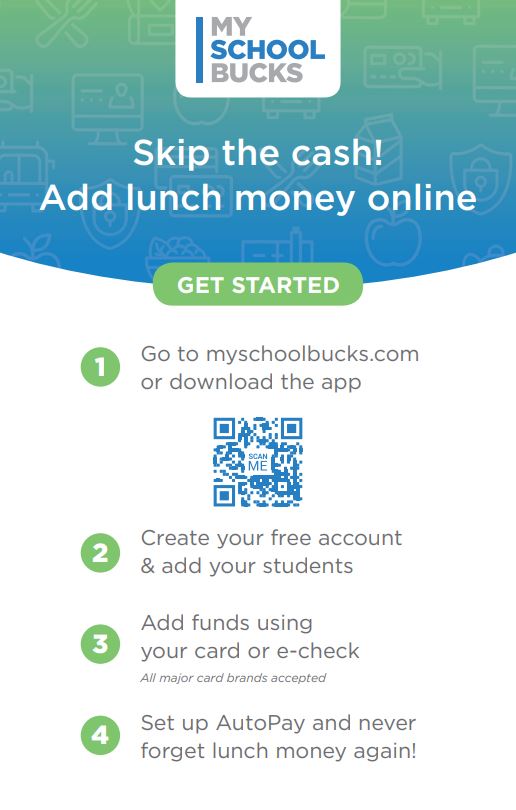 Visit the Diocese of Baton Rouge Child Nutrition Program HERE for more information.