St. George School is happy to announce the Grand Opening of The St. George Spirit Shop.
Parents, Grandparents and students can purchase items to show their St. George pride all while giving back. A percentage of each sale will be given back to St. George School.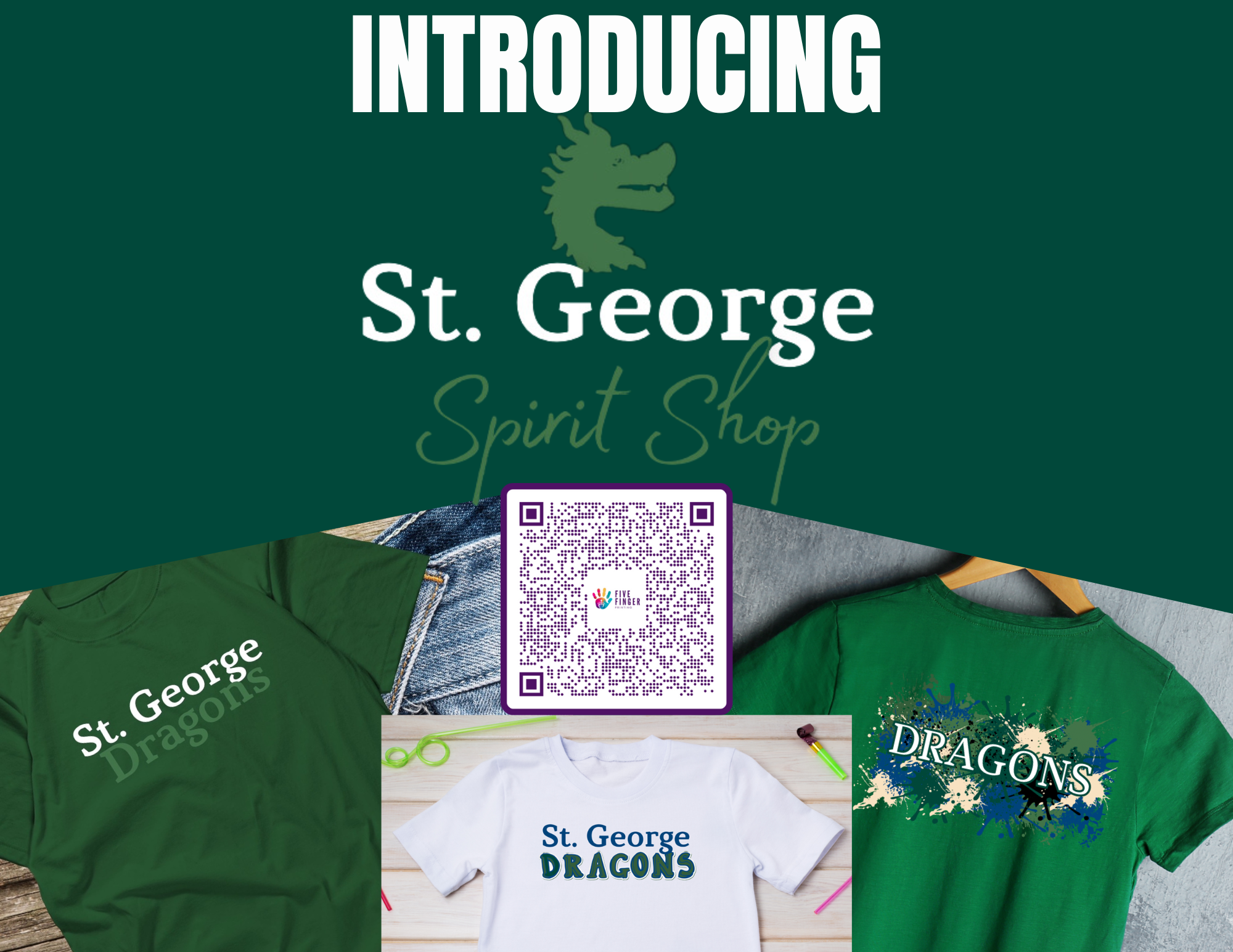 ATHLETIC SPIRIT SHOP
Limited time only! Purchase your SGS Girls Basketball, Cross Country, or just SGS Dragons apparel (can be found at any of the below links) by August 23rd!