Accelerated Reader Program
The Accelerated Reader program was designed by Renaissance to encourage independent reading for students and as a tool to help teachers and librarians manage and monitor student's reading progress. Our goal for using Accelerated Reader at St. George is to increase the amount of time children spend reading, resulting in a love for reading and an increase in reading skills.
Each nine weeks, students are encouraged to earn a certain number of points by reading books and taking computerized tests on the books read. These points have been determined by recommendation from Renaissance Learning, the developer of the Accelerated Reader program.
St. George will recognize students quarterly who have met their goal established by Renaissance Learning during each quarter. Additionally, all AR tests taken this year will go towards each student's cumulative AR points. This is the number of AR points earned during their SGS career. These awards will be given at the end of the school year.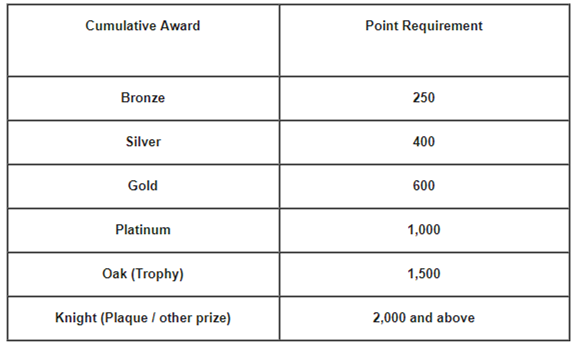 ** Students may earn more than 1 medal or award during the current school year if the point criteria for each is met.
Students perform better when parents are actively involved in the learning process. By logging onto Renaissance Home Connect*, parents can access real-time information in English or Spanish to stay up to date and keep their children motivated. Students and parents can:
· See progress toward reading goals
· Conduct book searches using AR BookFind
· Review AR Quiz results
· Sign up to receive email notifications of quiz performance
· Strengthen vocabulary skills
*Does not allow quizzing in Accelerated Reader from home.