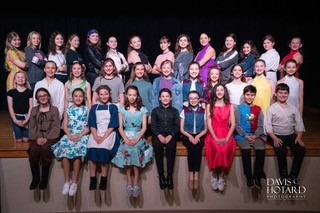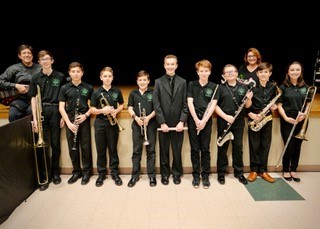 Follies
St. George Catholic School Performing Arts Department
PRESENTS
SGS Spring Follies

Show Dates
Saturday, March 25 - 2:00 p.m. and 6:00 p.m.
Sunday, March 26 - 2:00 p.m.
This SGS Extracurricular Arts Program is a unique educational series that will allow 5th thru 8th grade students the opportunity to explore and develop their talent and
interest in the Performing Arts - vocal and instrumental music, theatre, and dance.
Techniques in each discipline/performance area will be taught and enriched through a culminating music theatre production under the direction of St. George Talented
Music Teacher, Mrs. Jan Dupre. This year's production will be co-directed by Mrs. Jennifer Ellis, SGS Performance Choir Director, and Mr. David Aguillard, SGS Music
Teacher. Choreographer will be announced at auditions.
Vocal, Monologue, and Dance auditions will be held on Saturday, January 7, 2023.
Audition Sign Up Here

Audition Material Guidelines
CLICK HERE TO ACCESS ALL AUDITION MATERIALS!
A Rehearsal Outline will be available at auditions. Full rehearsal schedule will be available when the cast is announced on Friday, January 13.
Questions may be directed to: Mrs. Jan Dupre, jan.dupre@sgschoolbr.org / (225) 293-1298.