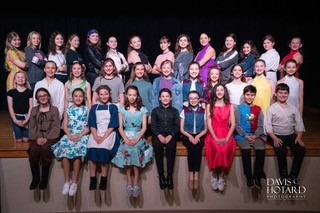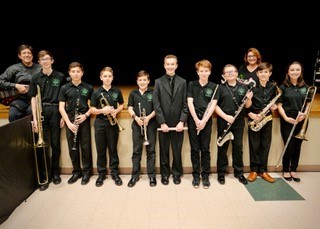 Follies
St. George Catholic School Performing Arts Department
PRESENTS
SGS Spring Follies

Show Date / Times
Sunday, March 17
2:00 p.m. and 6:00 p.m.
This SGS Extracurricular Arts Program is a unique educational series that will allow 5th thru 8th grade students the opportunity to explore and develop their talent and
interest in the Performing Arts - vocal and instrumental music, theatre, and dance.
Techniques in each discipline/performance area will be taught and enriched through a culminating music theatre production under the direction of St. George Talented
Music Teacher, Mrs. Jan Dupre. This year's production will be co-directed by Mrs. Jennifer Ellis, SGS Girls Chorus Director, and Mr. David Aguillard, SGS Music Teacher. Choreographer will be announced at auditions.
Questions may be directed to: Mrs. Jan Dupre, jan.dupre@sgschoolbr.org / (225) 293-1298.