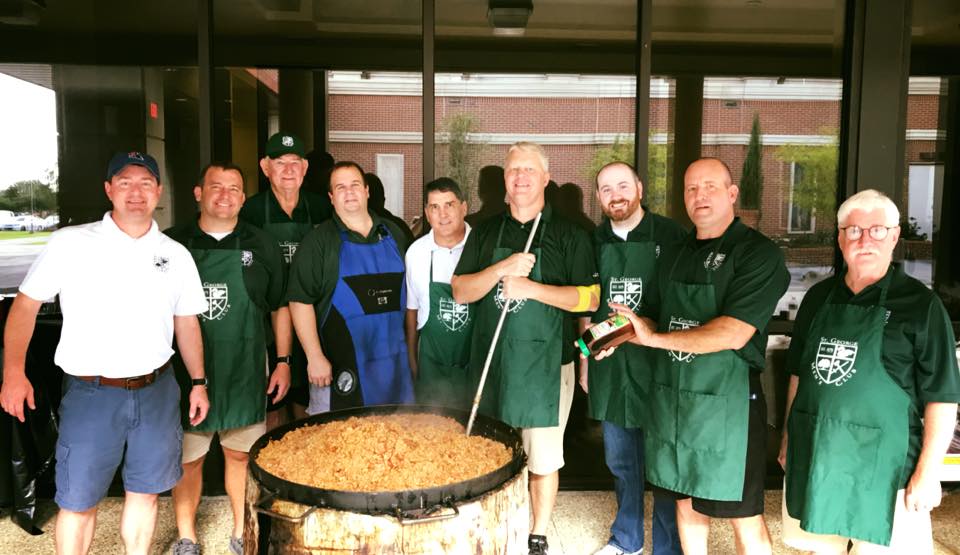 St. George Men's Club
This is an organization open to all men of the parish to assist with the maintenance of St. George School and Parish.
Workdays are designated throughout the year when volunteers handle such projects as painting and light carpentry.
The men's club also hosts BBQ and fish fry dinner fundraisers.
Commitment: meetings are monthly from September to May, including five workdays