Parent Seminar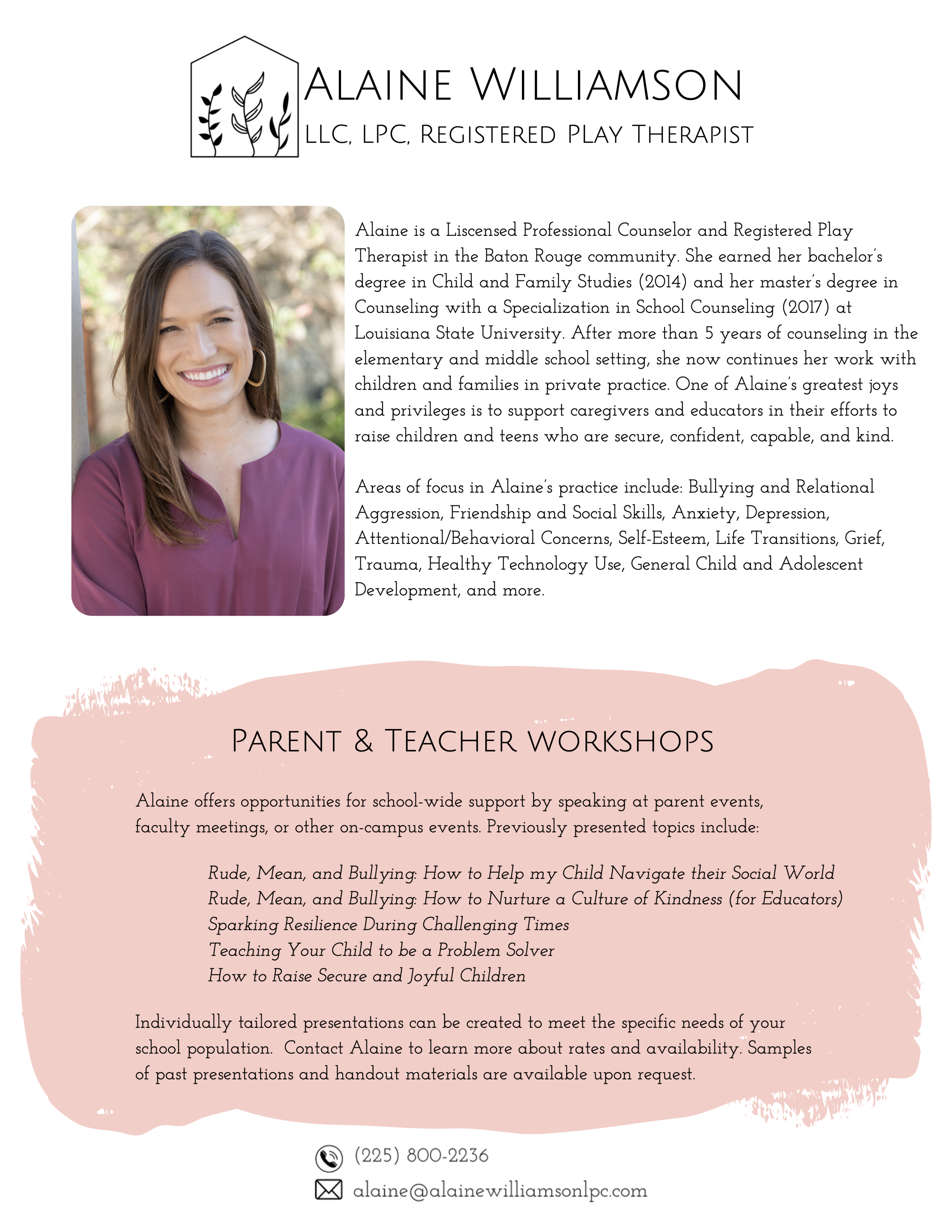 When: Monday, February 27th from 12:30- 1:30 pm

Where: Kleinpeter Activity Center

Topic: "Tackling Anxiety: Top 10 Tips and Tricks for Parents"

*Lunch will be provided!
*RSVP Deadline Friday, February 17th
Attention Parents: We will be hosting our Parent Seminar on Monday, February 27th from
12:30- 1:30 pm in the KAC. Based on parent feedback from our survey in Dragon Tales, our
topic of focus will be on Anxiety. Our guest speaker, Alaine Williamson, LLC, LPC, will be
covering the Top 10 Tips and Tricks to help parents effectively handle their children's
anxiety. Please RSVP in the survey below if you are able to attend. We are looking forward
to it!