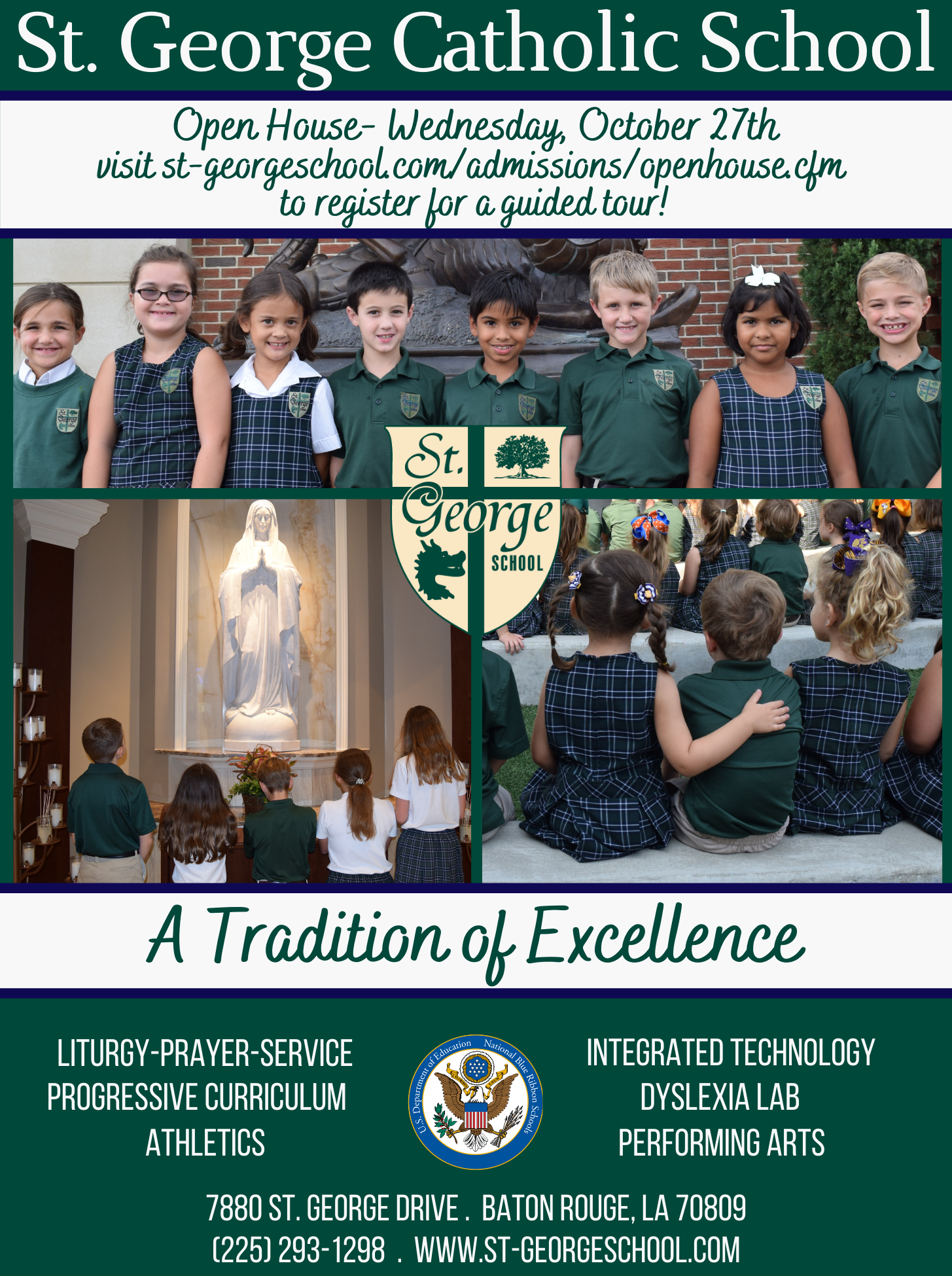 Thank you for your interest in St. George Catholic School for your child's education.
At St. George, we understand the importance of finding the right school for your child and we invite you to learn more about St. George Catholic School, which is rooted in faith, tradition, and academic excellence. Please join us for our annual Open House with Guided Tours on Wednesday, October 27, 2021. Please sign up for a guided tour here.
Please feel free to visit our Virtual Campus, where you can navigate through our campus, watch videos, take a 360° tour of classrooms and other facilities, and learn all that St. George School has to offer.
New student applications for the 2022-2023 school year will be accepted online beginning November 1, 2021. Applications are processed according to the guidelines posted on our website and not on a first come first served basis. For your information, please refer to our requirements for applicants as well as our admissions criteria here. If you are interested in completing an online application, please visit our application portal here.
Please feel free to contact me by email (charlene.lauman@sgschoolbr.org) or phone (225-456-5400) if I may be of assistance.